Plus Filipino winners from the Hong Kong Blockchain Olympiad.
Welcome to the BitPinas Newsletter, our third here on Substack platform.
For those receiving this for the first time, please check this article. Since the website is more news-centric in the presentation of the articles, this newsletter might venture to some opinions and thoughts from your truly.
And with that, let's check what happened last week in the blockchain and cryptocurrency space in the Philippines:
I interviewed Miguel Cuneta, the co-founder of SCI Ventures, one of the first blockchain startups in the Philippines for this article about the recent investment made to them by Cebuana Lhuillier, the biggest non-bank financial institution in the Philippines . You might know Miguel from Twitter or from a blockchain event you attended in the country or abroad. In this article, we talked about what this investment means to both companies, whether accelerating his company's vision for blockchain in the Philippines or Cebuana's digital transformation. (Read More)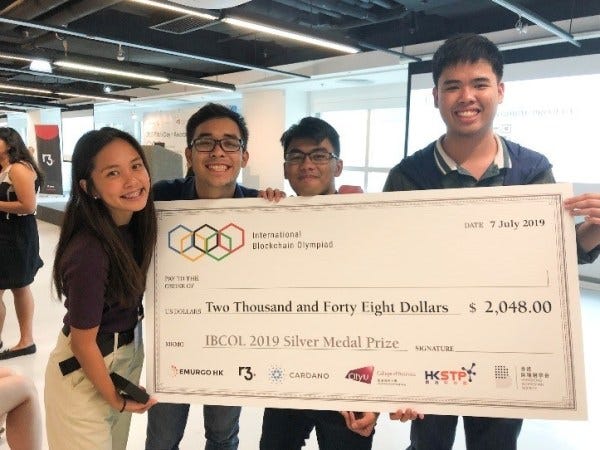 Last July 7, 2019, students from University of San Carlos (USC) Cebu won silver medal from 2019 International Blockchain Olympiad (IBCOL) at the Hong kong Science and Technology Parks, InnoCentre. Their project: "MediSure" is a blockchain-based anti-drug counterfeiting platform. The blockchain project intended to add integrity to the pharmaceutical supply chain by leveraging blockchain as a way to detect and stop the spread of counterfeit drugs. (Read More)
The Central Bank of the Philippines Approves New Virtual Currency Licensees
The Central Bank in the Philippines (Bangko Sentral ng Pilipinas) has approved two new companies as virtual currency exchanges. I have written in-depth about it in a previous newsletter. For those who wants a refresher on who are the current owners of these licenses in the country, check out this article.
---
Newsletter by Mike Mislos
If this is your first time reading this newsletter, I cover blockchain and cryptocurrency in the Philippines. I also write for BitPinas, the oldest blockchain media site covering the crypto and blockchain space in the Philippines. Please subscribe to this newsletter if you find it valuable. I plan to write here hopefully 2 - 3 times a week.